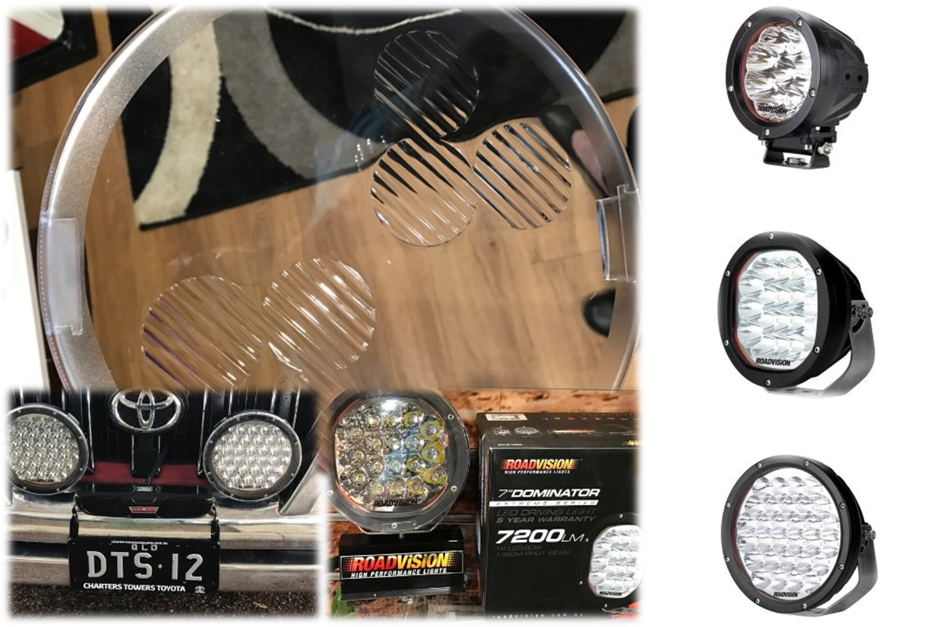 We are excited!!
New range of ROADVISION High Performance lights have just hit our shelves.
I put the first set of 9' Dominators on my car to try them out, and I LOVE them. It's a really bright crisp light that I need for all the night driving I do, ferrying my kids to sport and the like in Townsville at night most weekends and the odd bit of shopping (shh don't tell Shane, I tell him it's all for work). The older I get the brighter I need my lights to be.
What I really love about this range is that I can change them from a spot beam to a driving light simply by changing the plastic cover. I have played around with mine and for night driving on the highway I am now running one spot and one combo which gives me what I need.
When we need to go offroad I will try just the two spot and I can achieve this by just changing the covers.
Pop in for a look, they come in 5', 7' and 9' and a lightbar range as well. I hope you like the Dominator (nope nothing to do with 50 shades of grey) range of much as I do.