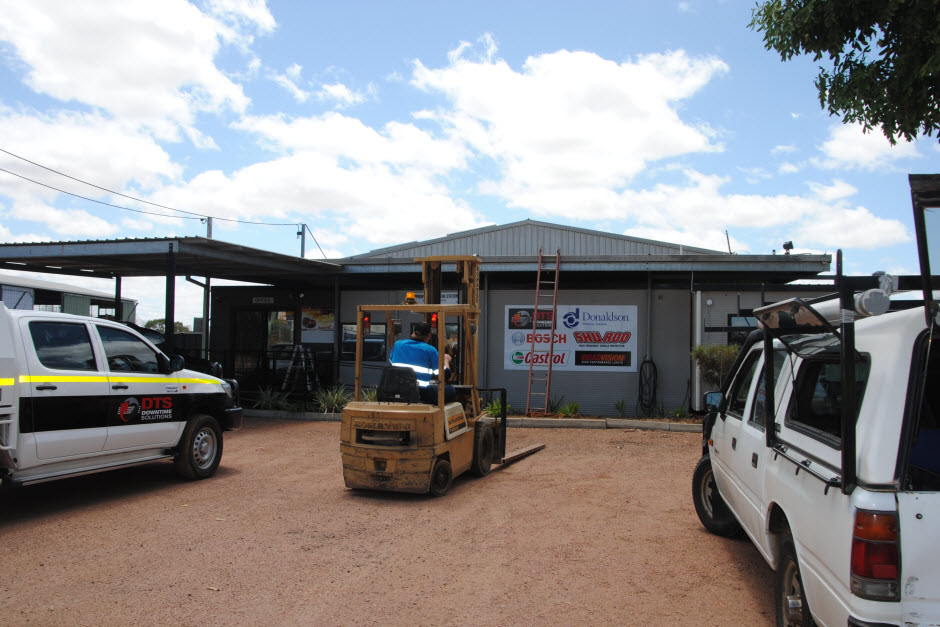 Downtime Solutions is undergoing a complete makeover with a new and improved building and a new name – DTS Service Centre.
Why? Because we're local, and we're here to stay!
We are very excited, having finally bitten the bullet and decided to extend!!
In 2007 when we first started our business, we moved into a building as a shared facility with MS Wulguru as we only wanted a little shed space for a rebuild on a drill rig.
After that we just got other jobs, so when MS Wulguru decided to move we decided to take the lease on the whole shed. We then bought it, added a complete range of mechanical services and as the business grew we added another employee to help with the workload, added another, and another and another to where we are today with a team of 8.
Over time as we grew we've moved walls and added buildings. So, when the local Beaurepaires' building in town closed down, we decided to buy their mezzanine level so we could go up.
The builders have now started on the renovations and redesign, and we hope that this will give us enough space to last us for many years to come.
It's a Work in Progress
As with any renovation it's a work in progress – we want to do it once and do it right – so that it's nice for our customers, and nice for us!!